Arnaud Ghillebaert (Violin, Viola)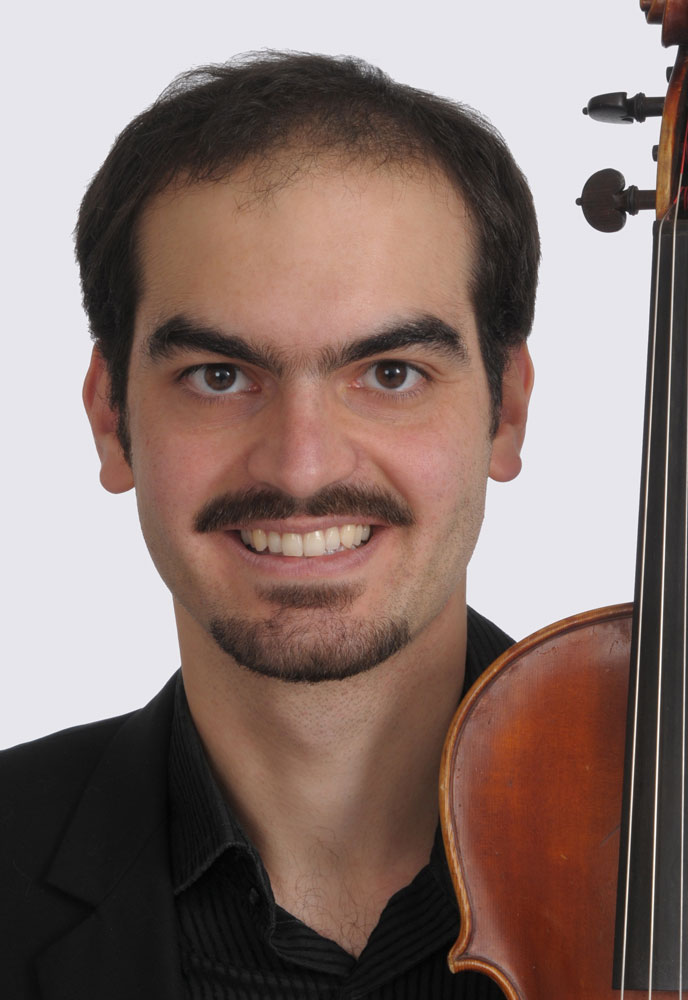 Originally from Paris, Arnaud Ghillebaert has performed as an orchestra musician with The Academy of Saint Martin in the Fields (Sir Neville Mariner) and the London Symphony Orchestra. He toured Europe for two summers with the Gustav Mahler Youth Orchestra under the baton of Sir Colin Davis and Herbert Bloomstedt in venues such as the Royal Albert Hall in London or the Concertgebouw in Amsterdam and is now part of the Artosphere Festival Orchestra (Corrado Rovaris, musical director). He was a member of the Southbank Sinfonia in England for one year and appeared in London's National Theatre production of Tom Stoppard's and Andre Previn's Every Good Boy Deserves Favour. His interest for projects involving music and theater led to a long term collaboration with composer and violinist Colin P. Dixon and French actor Dominique Rozan (Comédie Française/Renaud-Barrault company), and to performances in various French festivals. A founding member of the Elsewhere Ensemble, in 2013 he created the role of the Shadow in His Majesty the Devil –a play with music. The show, inspired by Dostoyevsky, was performed at 59E59 Theaters in New York City and at the Edinburgh Fringe Festival in Scotland. "What will strike people right away about the Elsewhere Ensemble is the incredible musical talent showcased in the violin/viola performances" (The Skinny, Scotland).
A dedicated chamber musician, he was recently invited to perform in the "Starry Nights" music series at the Staller Center for the Arts at Stony Brook University alongside Colin Carr, Eugene Drucker (Emerson String Quartet) and Nick Cords (Silkroad Ensemble, Brooklyn Rider).
He received his Masters from the Royal College of Music in London and is currently pursuing a Doctorate in Violin and Viola performance at Stony Brook University with violinist Hagai Shaham, and violists Nick Cords and Larry Dutton (Emerson String Quartet). Other performances as an orchestra musician include concerts with the Bournemouth Sympony Orchestra, Scottish Opera and Opera North.