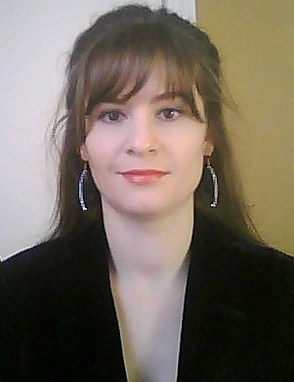 Dina Paolucci is a solo pianist, piano teacher and a collaborative artist. She made her debut with the Murmansk Philharmonic in Russia at the age of 17. Ms. Paolucci is a winner of numerous awards and international piano competitions including 5th International Piano Competition in Bari, Italy and International Piano Competition in Kiev, Ukraine in 2006.
During the years of formal study, Ms. Paolucci participated in master classes with renowned musicians, such as: Elena Murina and Tatiana Zagorovskaya – St. Petersburg Conservatory; Natalia Trull and Maxim Diev – Moscow State Conservatory; Vladimir Tropp and Vladimir Nikonovich – Gnessins Russian Academy of Music; Boris Lvov – Germany; Maxim Mogilevski and Sean Duggan – Eastman School of Music; Pavlina Dokovska – Mannes School of Music.
After graduating from the Gnessin Academy of Music in Moscow, Ms. Paolucci moved to the United States in order to continue her music education as a full scholarship student at Eastman School of Music in Rochester, NY.
Ms. Paolucci`s current focus is on music education. Her teaching method focuses on important aspects, such as deep insights into the music, art of singing on the piano, intonation and "weighted" piano playing. She tailors her instruction to different needs of each individual student. Ms. Paolucci works on technical aspects, and teaches students how to overcome physical tension so common to pianists. She also teaches her students how to find a greater variety of sound and make the piano sing. In addition, she focuses on musical imagination to help students interpret and shape music in a creative way.
Today Ms. Paolucci is a proud faculty member at Gracias Music Academy, Mahanaim School of Music in Huntington, NY and Great Neck Music Conservatory in Great Neck, NY.