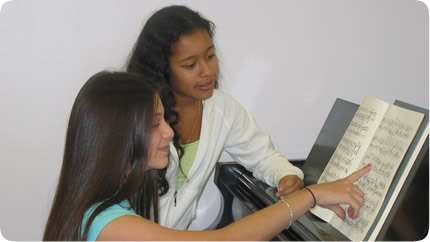 Offered in: Piano, Jazz Piano, Voice, Violin, Viola, Cello, Bass, Flute, Clarinet, Saxophone, Oboe, Bassoon, Trumpet, Guitar, & Percussion.
Weekly lessons tailored to meet your individual goals.
Advanced students need an hour lesson, as do most serious students age 10 and older. Beginning students often prefer the half hour or forty-five minute lesson. Some young students find it helpful to come twice a week.