Piano Masterclass with Adam Neiman
Pianists and music lovers of all ages will enjoy the fantastic opportunity to take a Masterclass with the Piano Sensation!
A masterclass is a unique experience for students and the public to watch, listen and ultimately learn through an open lesson. We were incredibly honored to present piano sensation Adam Neiman as Master Teacher who, on December 10th 2011, worked with three GNMC students discussing musical and technical ideas that can extend to all.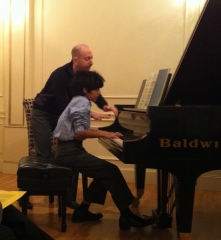 American pianist Adam Neiman is hailed as one of the premiere pianists of his generation, praised for possessing a truly rare blend of power, bravura, imagination, sensitivity, and technical precision. With an established international career and an encyclopedic repertoire that spans over fifty concertos, Neiman has performed as soloist with the symphony orchestras of Belgrade, Chicago, Cincinnati, Dallas, Detroit, Houston, Indianapolis, Minnesota, Saint Louis, San Francisco, Umbria, and Utah, as well as with the New York Chamber Symphony and the National Symphony Orchestra of Washington D.C. He has collaborated with many of the world's celebrated conductors.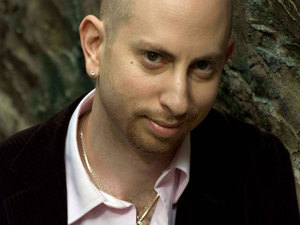 A highly-acclaimed recitalist, Neiman has performed in most of the major cities and concert halls throughout the United States and Canada. His European solo engagements have brought him to Italy, France, Germany, and Japan, where he made an eight-city tour culminating in his debut at Tokyo's Suntory Hall.
Neiman's '10-'11 season highlights include a monumental solo recital tour celebrating the Franz Liszt bi-centennial by lecturing about and performing the complete cycle of Transcendental Etudes as well as his complete Piano Concerti.
Radio and television broadcasts featuring Neiman regularly span international airwaves, and his live performance of the Brahms Rhapsodies, Op. 79, at the Gilmore International Keyboard Festival on NPR's "Performance Today" was nominated for a Grammy Award. He is a frequent guest lecturer and performer for "Performance Today," often giving "Performance Chats" in which he talks in detail about the music he is currently working on and then proceeds to perform live on national radio.
Chosen as a featured artist by the Academy Award nominated director Josh Aronson, Adam Neiman appeared in the PBS documentary film "Playing for Real," which aired worldwide and continues to air on the Bravo and Ovation networks.
Neiman also has a major web presence, including his own YouTube Channel featuring high-definition video footage from recent concert tours, as you can see below.