Recent Music News From Our Current Students!
This spring Great Neck Music Conservatory has been filled with the joys of exploring music, exciting student and faculty accomplishments, and as always the support of a wonderful "family-like" network.
Scott Etan Feiner's composition Ozark Dance for string quartet won the national Tribeca New Music 2013 Young Composer Competition! Scott, who is 15 years old and competed against college students from top music programs around the country, will receive a $1,000 award and a professional recording of his Ozark Dance for string quartet. The piece will be performed on an upcoming Tribeca New Music concert in New York City.
Seven GNMC students were featured in special concert presentations of Concert Festival and the American Art Festival. Through Concert Festival. Rita Guo performed at Carnegie Hall, Alexandra Woroniecka and Jason Li performed at the Bruno Walter Auditorium at Lincoln Center, David Zeng and Marcus Mechechock performed at Symphony Space, and Daniel Zeng performed at Baruch College Performing Arts Center. Through the American Art Festival: Jason Li performed at Carnegie Hall, and Edie Duque performed at the Di Capo Theater.
Jayant Sani was selected to perform Glazunov Saxophone Concerto as soloist with Great Neck North High School's Symphony Orchestra. Jayant, a saxophone student at GNMC for the past 10 years, will attend Harvard University in the Fall.
Fiona Conway, a voice student of Toni Szilagi, was a medal winner in the MidAtlantic Fleadh Competition.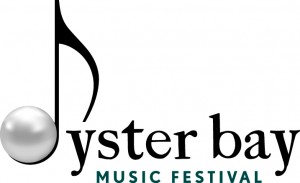 Several GNMC students are busy preparing for this summer's Oyster Bay Music Festival. Students will spend an intense week of 10-12 hour days in Masterclasses, music seminars, and daily concerts throughout the town of Oyster Bay. You can visit and hear them during live performances at Oyster Bay's Cruise Night on July 9th or at a special "Bach, Beethoven Brats and Beer" concert at Oyster Bay's BMW Dealership on July 12th.
GNMC alumni Byron J. Wu, currently a composition student at NYU, presented a wonderful Composition Recital at the National Opera Center. He was joined by another GNMC alumni, cellist Mohit Mansukhani.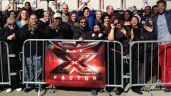 Abigail Jim, a voice student of Samantha Britt, received a Golden Ticket after auditioning at the Nassau Coliseum for Fox's hit talent show the "X Factor". More than 16,000 hopefuls auditioned in Long Island for the show. Abigail was one of only 1000 performers who was given a golden ticket and asked to return for the next round.
Jonathan and Patrick Gao passed level 8, the highest level of exams of the ABRSM (the Associated Board of the Royal Schools of Music). In addition to performing the difficult exams in repertoire and technique, Jonathan and Patrick fulfilled extensive requirements in music theory and ear training.
Maxim Lando performed two professional concerts with the Jupiter Symphony Chamber Players and two full length programs of Piano Trios at Chamber Music Over Manhattan, in addition to several other recent concerts. He also gave the world premiere of a composition by James Cohn. This summer he has been invited to perform a Solo Concert in Toronto, and a chamber music concert in Yerevan, Armenia. Maxim was just named as a finalist for the national radio program "From the Top".
Natalie Jones, currently a student at the US Merchant Marine Academy, was featured singing the Star Spangled Banner at a recent Mets game.
Six GNMC students traveled with us to study music and perform at the Corsi Internazionali di Musica in the beautiful city of Perugia, Italy last summer! This year's trip has been canceled, but next summer will be better than ever. Check out our blogs, photos and videos from last summer's trip.
Daisy Korman and Mohit Sani were both Semi Finalists (top 200) in the 2013 Hal Leonard Vocal Competition, a National Competition with over 1000 video entries.
Marina Nebro, who studied piano at GNMC for 9 years, has a wonderful blog on New York Arts and Culture. Check it out!
More About Our Students
As always, GNMC students shined this year in sharing their music for community service! Students participated in a host of special community concerts in synagogues, churches, hospitals and senior centers all over Long Island and Queens! We especially thank our students for their recent concerts at the Life Enrichment Center of Oyster Bay, the Atria at Cutter Mill Road in Great Neck, NYC's Hospital Audiences, and benefit concerts for Long Island Cares.
All of our students had the opportunity to perform in our favorite studio recitals taking place in our own Amadeus Room. Some students were also selected for special honor performances at the Rimsky Theater in Port Washington, Steinway Hall in Manhattan, outreach performances and a Gala Concert at Carnegie Hall.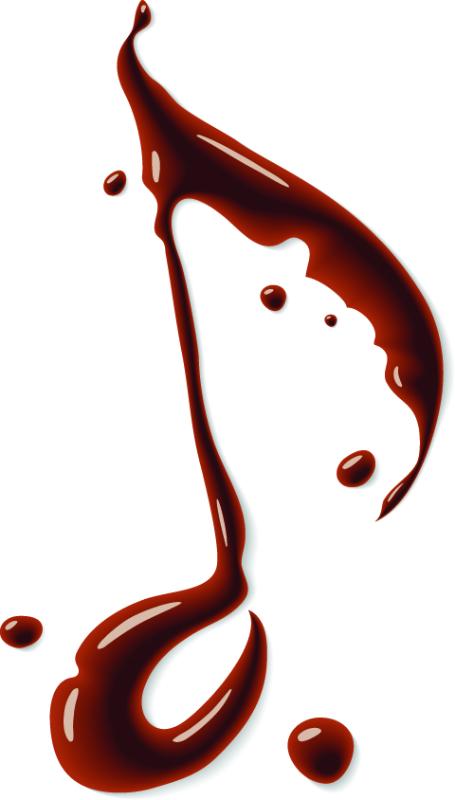 Our Open Houses continue to be a popular event, with student participation as performers (thank you!!), faculty performances (you don't want to miss these in the future!), free "mini lessons", and an ample supply of our favorite food –CHOCOLATE! We are going to try to start doing these more often, and will keep you posted.
Many of our students participated in NYSSMA this year on all instruments and at all six levels. All of our students did a wonderful job! Our GNMC students received very high marks with positive comments. A number of our students even received "Perfect" scores, including several students at level 6 (of course we tell these students that it is ridiculous, "nothing is perfect, and to keep working")!
Questions or comments about our activities? Please let us know! We strive to be a musical resource for the community, and are always open to suggestions. Leave us notes at the desk, call us, or write us a note here.

Friend us on Facebook and start a lively music discussion. We'll respond!