Remy Le Boeuf (Saxophone, Oboe, Clarinet, Composition)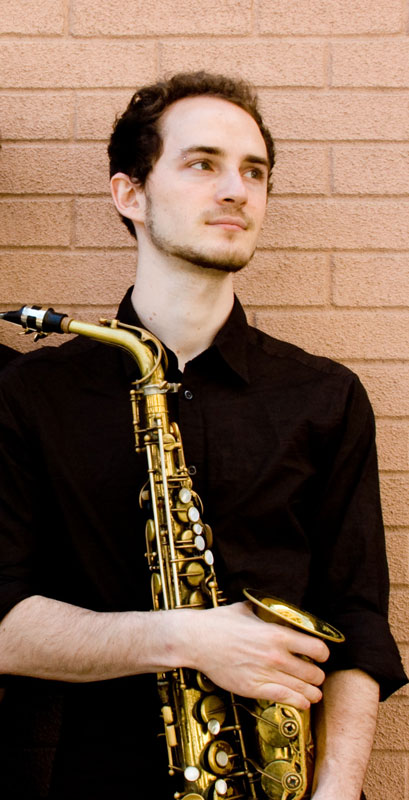 Described as by the New York Times as a "musically precocious" saxophonist and composer who embodies "the gleaming cosmopolitanism of our present era", Remy Le Boeuf has performed and had his works featured throughout North America, Europe, and Asia. Known for his integration of classical, jazz, and indie-rock genres, Mr. Le Boeuf has received many of today's most prestigious honors and awards for composition and performance.
While envisioning his approach to composition and improvisation as never veering far from the roots of language, Le Boeuf often employs literary elements to fuel his compositions. His recent projects include "A Dream: The Musical Imagination of Franz Kafka" commissioned by Chamber Music America's New Jazz Works for a composition based on Franz Kafka's short story, "A Dream."  Additionally, Mr. Le Boeuf has received grants and awards from the Doris Duke Charitable Foundation, National Foundation for Advancement in the Arts, ASCAP Foundation, Edward and Sally Van Lier Fund in The New York Community Trust, Jordan Berk Memorial Prize, North American Saxophone Alliance, and the International Songwriting Competition.
As a performer, Mr. Le Boeuf has performed as part of the Grammy Award-winning Bob Mintzer Big Band, as well as with Dayna Stephens, JACK Quartet, the Alan Ferber Expanded Ensemble, Le Boeuf Brothers, and indie-pop sensation Wildcat! Wildcat!
Le Boeuf received his musical training at the Manhattan School of Music (BM, MM) where he studied composition and performance with J. Mark Stambaugh, Dick Oatts, Nils Vigeland, and Dave Leibman. Since 2011, he has served as co-director of the Beijing Jazz Workshop at the China National Children's Center, as well as a leading teaching artist at Ithaca College, the University of Texas at Arlington, the Manhattan School of Music, and Larchmont Music Academy. www.RemyLeBoeuf.com